Provide care.
Get paid.
Live free.
DocStation's all-in-one clinical platform helps pharmacies bypass PBMs to connect directly with health plans and get paid for services they provide every day.
With DocStation, your pharmacy is...
Efficient &
Streamlined
Spend less time bouncing between different pieces of software. Manage your entire clinical practice on one, easy-to-use platform.
Empowered &
Confident
Access to the most comprehensive, up-to-date patient profiles available so you can stay focused on what your patients need.
Improving Patient
Outcomes
Address patient-specific clinical opportunities to close care gaps and improve outcomes across your entire patient population.
Focused on What
Matters Most
DocStation aligns incentives between pharmacies and payers to improve outcomes through better care delivery.
DocStation empowers pharmacists to create and maintain meaningful patient relationships, intervene intelligently, improve outcomes, and get paid.
How it Works
DocStation is more than a software platform. It's your trusted partner for maximizing clinical revenue opportunities. Our technology and team work together to get you paid (well) for services you provide every day.
How Docstation helps
All the capabilities of our platform:
Health Records
Care for the whole patient using our comprehensive EHR built specifically for pharmacies.
Medical Billing
Bill for clinical services with ease. DocStation is medical billing, simplified.
Revenue Cycle
Maximize clinical revenue in partnership with our industry-leading support team.
Scheduling
Run an appointment-based clinic with built-in scheduling and reminders.
Messaging
Communicate with patients in real-time using our HIPAA-compliant two way messaging. 
Assessments
Utilize our library of clinical assessments or craft your own with our assessment builder.
Reporting
Access your data to monitor and optimize clinical, business, and revenue operations.
Clinical Programs
Easily participate in clinical programs with local, regional, and national health plans.
Integrations
Connect multiple data sources to maintain up-to-date patient health records.
Security
Use our HIPPA-compliant technology stack to keep your patient data safe and secure.
Check out these DocStats
Don't just take our word for it. We have the numbers to prove it.
1,300+
Pharmacies Nationwide
80%
Engagement in First Year
Case Study
Pharmacy earns $70,000 in First Year with DocStation
Get Paid for Services
DocStation's built-in medical billing capabilities makes it easy to identify billable opportunities, submit claims, and get paid. From claim creation to reimbursement, our streamlined billing process gives you immediate access to untapped revenue streams. Our world-class billing & support teams guide claims through the billing lifecycle, with over 85% of claims accepted upon first submission and payment adjudicated within 14 days.
Our Support is the Best in the Game
DocStation promises a personalized user experience the moment you say "Let's go!" You'll be backed by an experienced team of Provider Success Managers, Revenue Cycle Managers, and Program Managers. We'll do the heavy lifting and build a personalized onboarding plan for you and your team. With an average response time of 5 minutes or less, we're proud to be one of the most attentive support teams in the industry.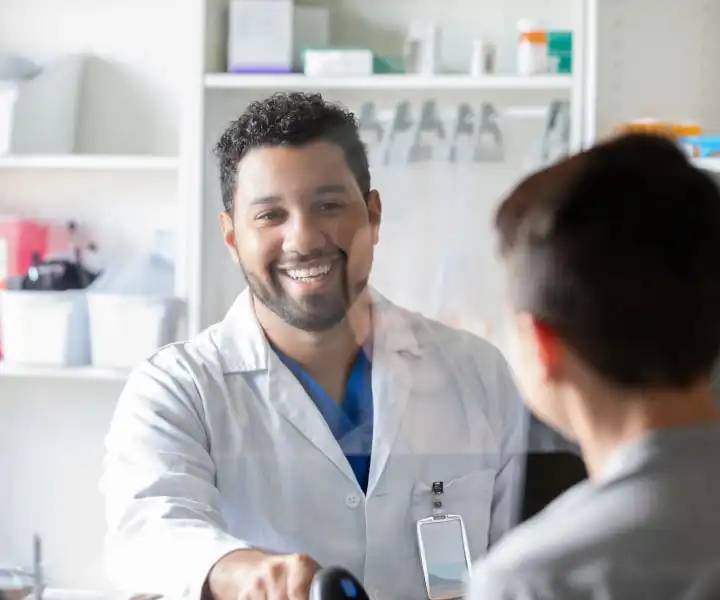 Ready to get started?
We're happy to answer all your questions and show you the magic that is possible with DocStation.