How It Works
DocStation connects pharmacies with payers to deliver care, improve outcomes, and reduce costs. Pharmacies use our comprehensive electronic health record (EHR) to manage patients, auto-bill for services, and participate in payer-sponsored programs. Payers use our fully-integrated population health tools to design, launch, and scale innovative clinical programs. DocStation aligns incentives and provides a seamless user experience so everyone can focus on what matters most — the patient.
How DocStation helps pharmacies
Health Records
Care for the whole patient using our comprehensive EHR built specifically for pharmacies.
Medical Billing
Submit medical claims electronically to every major insurance company in the U.S.
Revenue Cycle
Maximize clinical revenue in partnership with our industry-leading support team.
Scheduling
Run an appointment-based clinic with built-in scheduling and reminders.
Messaging
Communicate with patients in real-time using our HIPAA-compliant two way messaging. 
Assessments
Utilize our library of clinical assessments or craft your own with our assessment builder.
Reporting
Access your data to monitor and optimize clinical, business, and revenue operations.
Clinical Programs
Easily participate in clinical programs with local, regional, and national health plans.
Integrations
Connect multiple data sources to maintain up-to-date patient health records.
Security
Use our HIPPA-compliant technology stack to keep your patient data safe and secure.
Get Paid for Care
For pharmacists, by pharmacists. Championing you is at the heart of what we do.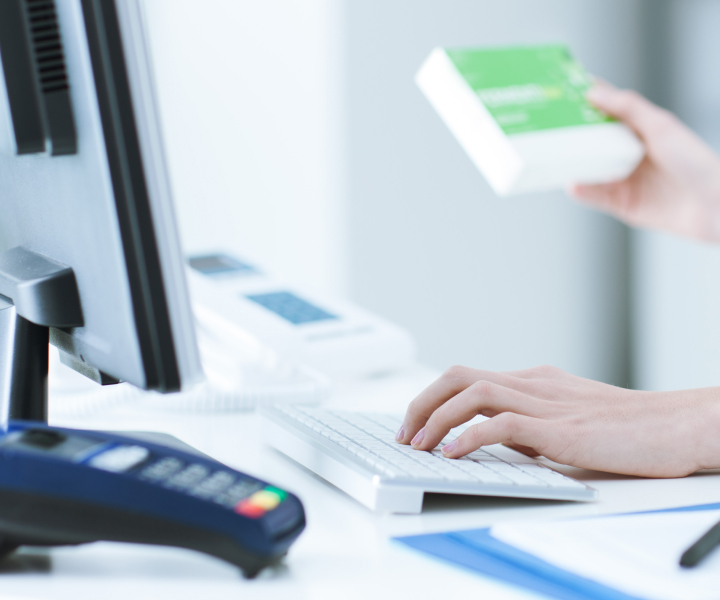 Reduce Total Cost of Care
A Nationwide study found $2.21 PMPM reduction in gross health care expenditures across 1.9M covered lives.1 A value-based pharmacy program involving 73 community pharmacies with 40,000 commercial members showed 4.5% reduction in PMPM total cost of care.2 Pharmacist interventions led to a decrease in health care spending per patient compared to the control group.3
1. Part D Enhanced MTM Model. CMS Innovation, Aug. 2021.
2. Doucette WR, et al. J Manag Care Spec Pharm. 2021 Sep;27(9):1198-1208. doi: 10.18553/jmcp.2021.27.9.1198. PMID: 34464212.
3. Pringle JL, et al. Health Affairs. 2014. 33(8):1444-52.
Our Support is the Best in the Game
DocStation promises a personalized user experience the moment you say "Let's go!" You'll be backed by an experienced team of Provider Success Managers, Revenue Cycle Managers, and Program Managers. We'll do the heavy lifting and build a personalized onboarding plan for you and your team. With an average response time of 5 minutes or less, we're proud to be one of the most attentive support teams in the industry.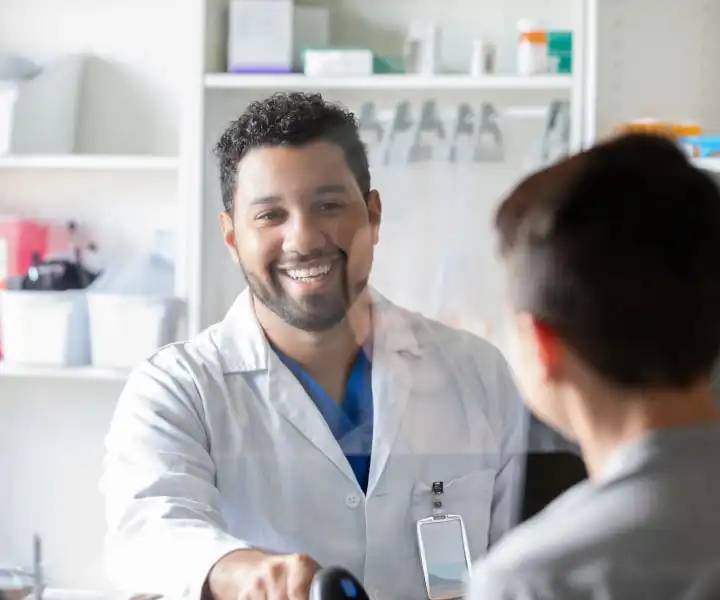 Ready to get started?
Well answer all your questions and show you the magic that is possible with DocStation.