About DocStation
The future is patients, not pills.
DocStation believes the future of Pharmacy is not in the razor thin margins of dispensing. We believe the entire operational model can, and should, shift toward patient care. Our vision is to leverage pharmacists' skills and knowledge to enhance the quality of patient care. We are a single solution for providers and payers to collaborate and to get pharmacists paid for the services they are already providing.
The Problem
Pharmacy practice is becoming defined by every stakeholder but pharmacists. We've been stuck in a model where incentives are misaligned and the focus is on pills instead of patients.
2017
DocStation incorporates 4 months after Josh & Samm meet.
2018
DocStation beta tests value-based program for Wellmark BCBS.
2020
DocStation launches a value-based program with BCBS Minnesota.
2021
DocStation raises $3.4M Series Seed to launch medical billing.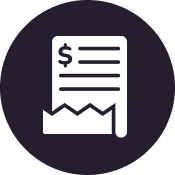 2021
DocStation launches medical billing for commercial use.
Today
DocStation has generated over $4MM in revenue for pharmacies, serves 1 million patients through the pharmacies they care for, and supports 1,000+ retail pharmacy locations.
Why DocStation Works
DocStation was born from an inherent belief that pharmacists are patient care providers. In my very first year of pharmacy school, I asked a question: "How do pharmacists get paid for services?" Despite the depth and breadth of knowledge & experience of professors and mentors, no one could answer. That sparked a multi-year quest of training, experience, and research that led to the creation of DocStation. Now, 15 years later, our team of clinicians, engineers, and scientists have built the software platform that pays us as providers. Welcome to a new era of pharmacy practice. It's been a long time comin'.
— Samm Anderegg
Samm Anderegg
Samm is Chief Executive Officer at DocStation. A pharmacist by training, Dr. Anderegg started his tech career in consulting. He has served as an advisor for leading national pharmacy associations and tradegroups, building data standards for interoperability and quality measure reporting now used by the Centers for Medicare & Medicaid Services. With more than a decade of business and leadership inside and outside of healthcare, Samm leads a team of talented executives to guide strategy to achieve the overall vision of our company.
Josh Matz
Classically trained in graphic design with a Bachelors of Fine Arts, Josh turned his sights to software development and never looked back. With an affinity to build things from the ground up, Josh has over a decade of experience at small and large startups. At InVision, while they boasted 100% of the Fortune 100, he worked as a Lead Software Engineer and served on the Architecture Team as a guide for the entire engineering department. Josh's diverse background helps guide our Product and Engineering teams in crafting our well-designed and reliable platform. Josh lives in Dallas with his wife, who is the Head of Customer Success at DocStation, and his 2 kids.
Ashley Mains Espinosa
Ashley is a third-generation pharmacist and healthcare executive with twenty years of pharmacy operations experience. She has held a variety of leadership roles in informatics, inpatient & ambulatory pharmacy operations, procurement, revenue integrity, and intern development. During the warm months, you can find Ashley volunteering on the weekends giving historic walking tours around Denver.
Kendall Stempel
As the Marketing Director at DocStation, Kendall manages all aspects of marketing including events, content creation, PR, social media, SEO and more. With a natural flair for multitasking and a creative mindset, Kendall honed her skills at both big corporations and small startups in NYC. In her free time, she pursues her passion for photography. Her diverse background brings a unique touch to DocStation's brand and effectively conveys the vision to prospective pharmacists and payers. Kendall splits her time between traveling the world and residing in Florida with her partner and Frenchie, Pancake.
Aubree Dorr
Aubree has an extensive background in Pharmacy as a nationally certified pharmacy technician. This experience makes her a perfect fit to align business goals and product development to user needs, creating an empowering and delightful experience. Since joining DocStation in 2018, Aubree has flexed her skills in many roles, including sales and outreach, network support, revenue cycle management, marketing, funding, and management, earning her the unofficial Lifetime Achievement award. She lives in Minnesota with her husband and three children.
Chris Barrese
With over two decades of software development experience across a variety of industries, in small and large companies, Chris has built a career as a generalist.  His affinity for system design and passion for finding solutions helps the DocStation team navigate the technical obstacles present in the healthcare industry.  Chris currently lives in Denver with his wife Charlene.
Dharti Patel
Dharti is a residency trained internal medicine pharmacist with additional work experience in pain management. Her prior work experiences have been in large academic health systems where she coordinated clinical decisions, ensured patient insurance coverage, and delivered patient education as a part of a multidisciplinary team. After successfully completing the Administrative Fellowship at DocStation, Dharti moved onto managing the daily workings of revenue cycle management along with supporting the Programs Team to ensure the quality of DocStation's clinical programs.
Dharti lives in Nebraska and loves checking out new restaurants with her husband.
Jeff Faath
Jeff is the Lead Data Engineer at DocStation and works on all big data-related activities within the company. Jeff has over two decades of systems development and consulting experience in a wide variety of business verticals which includes work on computer vision modeling, highly-available mobile platforms, multi-tiered web applications and large-scale data transformation applications. He has developed a passion for AI and machine learning and is finishing up a graduate degree in the field. He lives in Denver and enjoys all manner of outdoor sports. When not adventuring in the mountains, Jeff can be seen indulging his creative side which includes playing guitar and singing.
John French
John has been building web and multimedia applications for two decades. He loves good user experiences, pixel-accurate layouts, and clean code. In his free time he can be found in Austin playing bass with local bands or exploring the green belt with his wife Laura.
Max Anderegg
Max is a pharmacist and healthcare leader with background in collaborative care models, social determinants of health, and health system operations. He collaborates with health plans to bring your vision of value-based programs to life. Max places utmost emphasis on workflow integration, clinical integrity, scalability, and intuitive payment incentives to ensure clinical programs are designed for success. Max and his wife reside in Minnesota and love visiting national parks.
Rachael Matz
As a former teacher and high school coach, Rachael's love for educating and solving problems fits well at DocStation. Rachael loves digging into the challenges her customers are facing and finding solutions that help her pharmacies be successful. Rachael's previous experience building world-class success teams has led to her creation and development of DocStation's first Pharmacy Success team. In her two years at DocStation, Rachael has become an expert in helping dozens of pharmacies in states all over the country successfully get paid for clinical services.
Sarah Luttman
Sarah oversees the finance function at DocStation, including the controllership, treasury and corporate planning. Prior to DocStation, Sarah held finance and analytics leadership roles at Google, Target and Room to Read. She currently lives in Florida and loves taking her son to the beach to watch rocket launches.
Simon Anderegg
Simon started his career at the bedside practicing as a critical care RN. Realizing that he was spending more time documenting care with antiquated technology than actually rendering care, he left the bedside to join the DocStation team in their mission to build a platform that empowers care providers to provide care - like they were meant to. 5 years later, Simon has seen and done it all at DocStation with experience in systems analysis, customer success, clinical programs, and revenue cycle. In his free time, Simon enjoys taking on projects, learning new crafts, and most of all - spending time with his wife, 5 month old, and two dogs.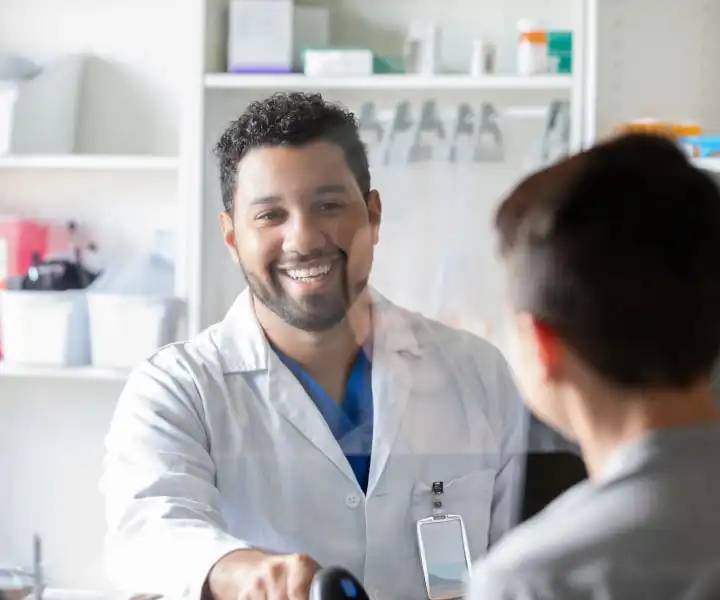 Ready to get started?
Your pharmacy, your way. Try DocStation today.